What we do
We have now become The Audience Agency, in alliance with All About Audiences. We help museums, arts, heritage and other cultural organisations understand their audiences and increase public engagement and reach. We are now working across London, the South East, South West and East of England.
Whatever your goal - from generating more income, to engaging your local community, or planning for 2012 - we can help. We offer a range of tried and tested services, lots of useful free information, and can connect you with others trying to achieve the same goals.
If you would like more information on our national work as the audience development agency for England, please visit The Audience Agency website.
Thorough, specific, patient, creative and illuminating. We now have an immeasurably greater understanding of the next steps for the company, and we couldn't have done it without your expertise.

Paul Robinson, Co-Artistic Director, Theatre 503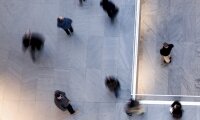 Audience Development is a planned activity to develop the range of relationships between a cultural organisation and identified audiences as an integral part of its mission. It is both a process and a philosophy. It is all the activities an organisation delivers that aim to engage with audiences, visitors or participants.

Outcomes of working with us:
Build a clear picture of your audiences or visitors
Understand the potential of the market 'out there'
Build sustainable relationships with visitors, audiences and members
Think and plan strategically to embed audience development in your work.
Develop skills, network with peers and keep up with policy changes and trends.


What we offer: