Develop your own skills
Skills-building is a part of all our dealings with clients ? it is one of the ways we ensure our work with you is sustained into the future. But here are some ideas for more ?conscious? skills development for you, your staff or your volunteers.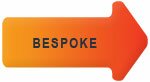 If there are particular areas you think are letting you down, or ways you think you could do your own research effectively with a bit of training, do get in touch to see how we can help.
A massive thank you for all your help on the evaluation interviews for Shoreditch Festival Parade. The volunteers were really fired up and conducted more interviews than anticipated - a great indication of their confidence.

Erica Campayne, Participation Producer, LIFT

Westminster City Council arts team wanted to boost the professional development of both its own staff and the staff of some of the organisations with whom it works. We gave a presentation on effective marketing to young people, including the latest research and trends, during their first-ever arts networking event for the Borough.
Festival organisation LIFT wanted to develop a model for building sustainable community engagement in areas needing economic, infrastructure and society regeneration. We partnered with LIFT to host a CLP Peach Placement to specialise in this investigation ? the findings from which will be available through Audiences London presentations. 
When Theatre 503 wanted to grow their audience and reach in a way they could maintain over time, we worked with them to set up a dedicated intern placement. We helped them develop and advertise the brief; and recruit and mentor the successful candidate. Our mentoring included four monthly meetings and email and phone support, to prioritise contacts, develop messages about Theatre 503's offer, and refine tone, style and approach. A number of of key relationships and partnerships have resulted.