Bespoke Consultancy
When your questions are specific to you, our bespoke services come into their own. Our breadth of knowledge and long expertise bringing research, community engagement and communications together mean we can work with you across the spectrum.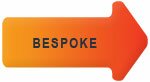 We can help you build insights and decide on action towards any of the objectives below; or pull together intelligence from several viewpoints into a unified plan. Follow the links for ideas on how to use our services.
We now have an immeasurably greater understanding of the next steps for the company, and we couldn't have done it without your expertise.

Paul Robinson, Co-Artistic Director, Theatre 503

Our bespoke consultancy and services and training are charged at a per-day rate depending on the skills level involved.
Build a picture of your own audiences or visitors
Bespoke analysis of your box-office or contact data; audience monitoring and surveys; e-surveys; focus groups and conversations with your audiences; desk research on your audience's preferences and more.

Understand the potential of the market
Specific desk research to help you test your growth sectors; collaborations with other organisations to understand cross-over markets; research on ?propensity to attend? amongst new groups; community engagement programmes and more.

Create sustainable relationships and communicate well
Community engagement through youth boards, ambassador schemes or networking events; marketing audits and campaign advice; collaborations with similar venues on joint marketing campaigns and more.

Planning and strategic thinking for audience development
Analysis of your members and audiences to improve your fundraising activity; communications strategy creation; issue-specific symposia and networking opportunities; bespoke training for your organisation and more.

Develop your own skills
Tailored mentoring for you or your teams; bespoke training events; symposia and networking opportunities.